On 20 January 2017 CCLSWA Principal Solicitor Gemma Mitchell and Centre Support Officer Allison Sampson attended the Western Australian Council of Social Services (WACOSS) sector breakfast. The keynote speakers at the event were Western Australian Premier the Hon. Colin Barnett and the Leader of the Opposition the Hon. Mark McGowan MLA. The event was attended by 200 people.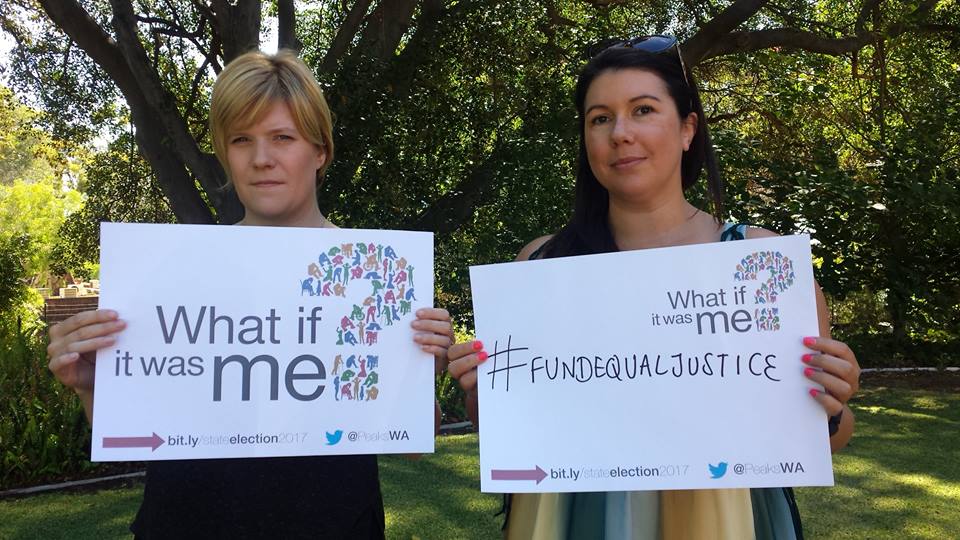 Photo L-R: Centre Support Officer Allison Sampson and Principal Solicitor Gemma Mitchell.
WACOSS' "What if it was me?" campaign was officially unveiled at the breakfast, under the name WA Peaks. WA Peaks is an umbrella term for the peak bodies of the community services sector. This campaign will run in the lead up to the election in March 2017. WA has approximately 240,000 people living below the poverty line, with the highest level of income inequality in the country. The campaign encourages people to ask "What if it was me?" and to think about how they would manage to work and actively contribute to society if they were to become homeless. WA Peaks will be focusing on a different campaign area each week between now and the election.
WACOSS CEO Louise Giolitto addressed the attendees saying that "without programs that address inequality and disadvantage, things are going to get worse". She went on to say that "difficult economic times are exactly the moment at which it is most important for whoever is in government to invest in our community service…WA is at a crossroad – we can choose a fairer future. It is just a question of priorities."
If you are experiencing financial difficulty and are having trouble paying one or more of your loans, you may wish to call the Consumer Credit Legal Service's Telephone Advice Line on 9221 7066 for a free, confidential discussion.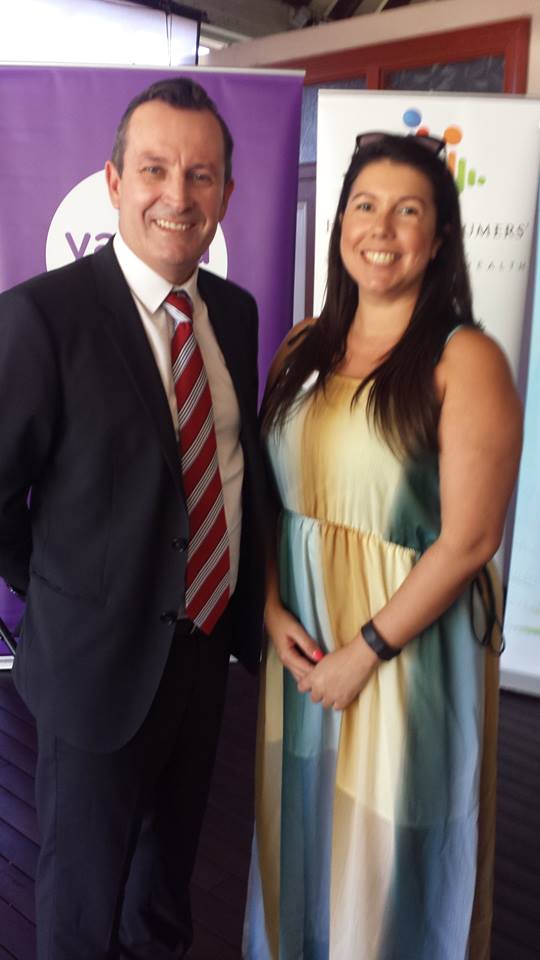 Photo (L-R): Opposition Leader Mark McGowan with CCLSWA Principal Solicitor Gemma Mitchell