On 20 October 2016 CCLSWA was visited by Anastasia Chye from Westpac. Anastasia is a Senior Manager with Westpac in the Customer Service Excellence team where she oversees the collections complaints management process. She is also the community liaison representing Westpac Group Assist, which works with not-for-profit groups to support vulnerable communities.
Anastasia spoke with Principal Solicitor, Gemma Mitchell, and Centre Manager, Charles Brown, about the issues faced by vulnerable members of the community and some of the steps that Westpac is taking to address these issues.
Anastasia was in Perth to attend the Financial Counsellors Association of WA annual conference. We thank Anastasia for visiting our office during her short stay in Perth.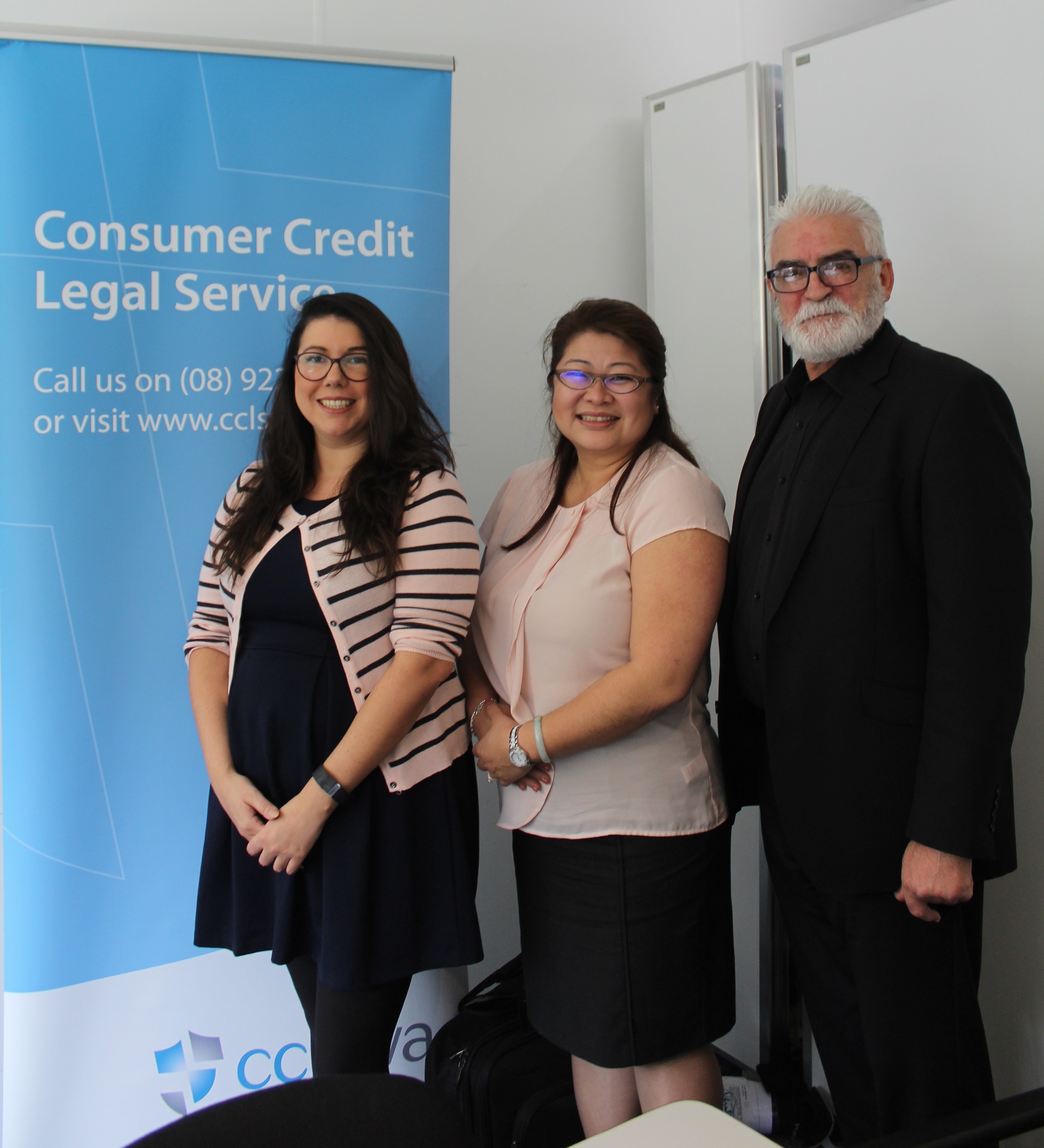 Photo (L-R): Principal Solicitor Gemma Mitchell, Anastasia Chye, Centre Manager Charles Brown