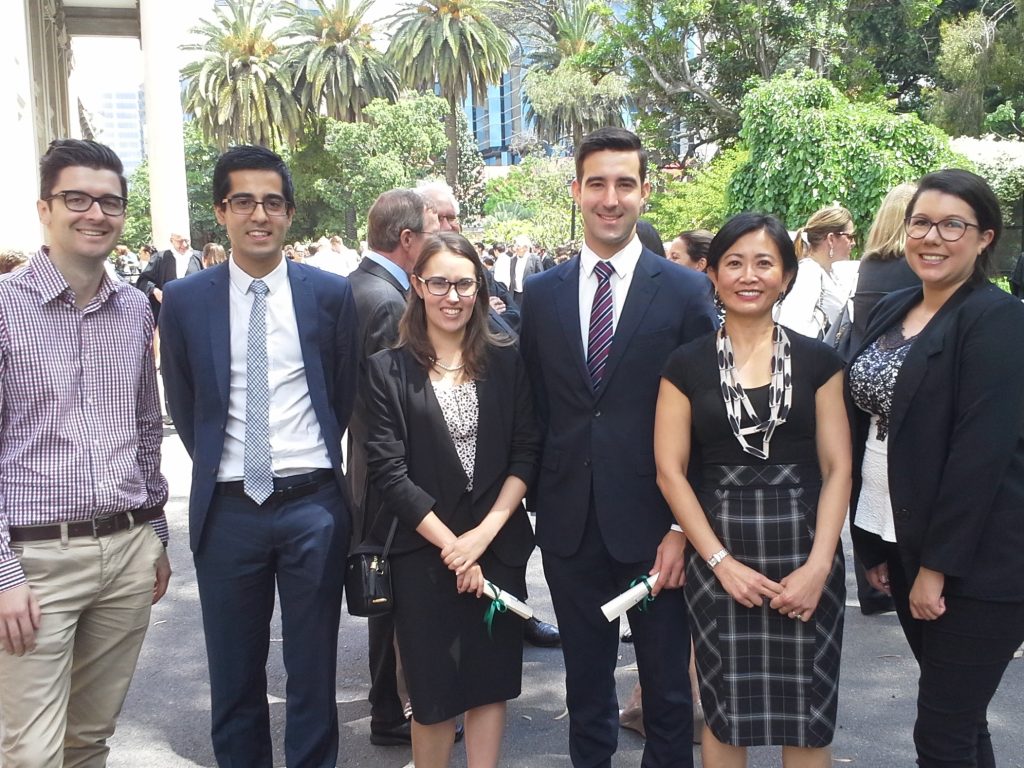 On 2 November 2015, three of our past volunteer paralegals were admitted to practice in the Supreme Court of Western Australia. This is the final step in the process of becoming a legal practitioner where those wishing to practice law validate and confirm that they have met the requirements of the Legal Practice Board.
Laura Pilsworth volunteered with us from August 2012 until December 2014 and is currently employed by Jarman McKenna.
Marc McCaughey volunteered at CCLSWA from mid 2013 and is now working at Hopgood Ganim.
Ryan Torabi volunteered at CCLSWA from January 2015 until June 2015 and has now taken a position at Squire Patton Boggs.
We send warm congratulations to our former paralegals and wish them all the best as they commence working in the legal profession as solicitors!
Please click here to view the video from the ceremony.
Photo from left to right: Curtis Ward (CCLSWA Solicitor); Ryan Torabi; Laura Pilsworth; Marc McCaughey; Faith Cheok (CCLSWA Principal Solicitor); and Gemma Mitchell (CCLSWA Solicitor)