Consumer Credit Legal Service (WA) was pleased to welcome the Hon. Mia Davies MLA, member for the Central Wheatbelt and leader of the National Party of Australia (WA), to our offices.
Ms Davies spoke to staff and volunteers about the work we do and some of the issues facing her constituents.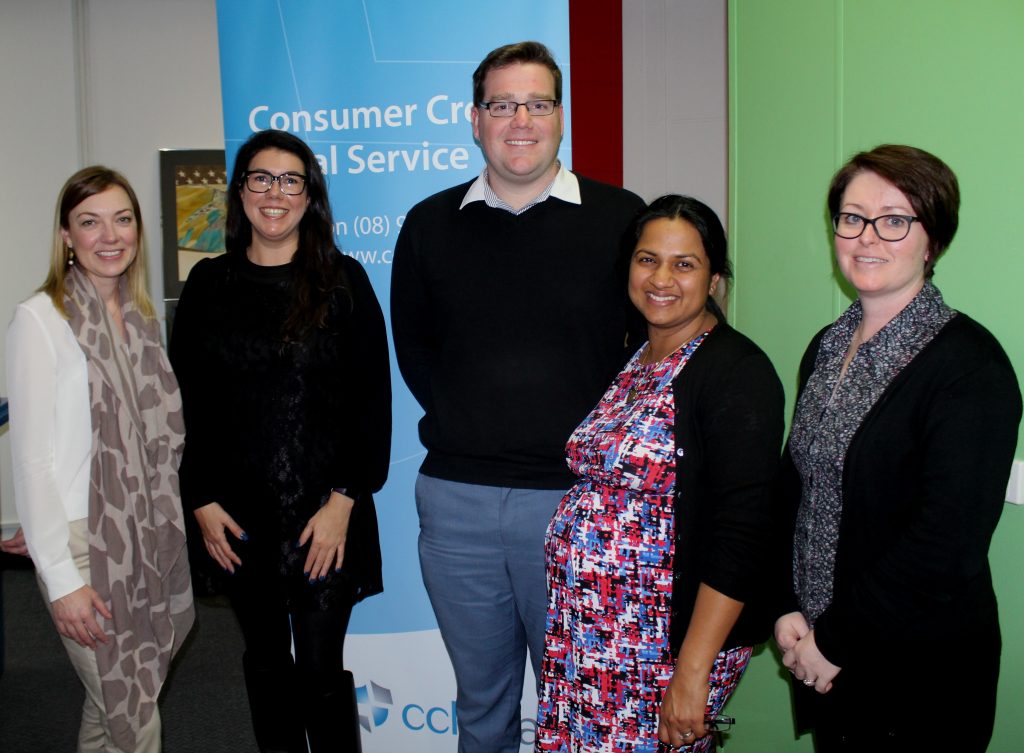 Photo (L-R): The Hon. Mia Davies, Managing Solicitor Gemma Mitchell and solicitors Mitchell Coles, Prachi Aggarwal and Roberta Grealish.
Of particular interest to Ms Davies was the relationship between CCLSWA as a specialist centre, and generalist community legal centres such as the centre in her electorate, the Wheatbelt Community Legal Centre in Northam.
CCLSWA provides a telephone advice line service to Western Australians in both the metro and regional areas. Our advice line is open Monday to Friday 9am to 5pm.
We thank Ms Davies for taking the time out of her busy schedule to meet with us.