On 6 December 2016 CCLSWA was visited by Senator Louise Pratt.
Senator Pratt spoke with Principal Solicitor Gemma Mitchell, Centre Manager Charles Brown and staff about the dire financial circumstances faced by many Western Australians, particularly those affected by the downturn in the mining and resources sector. Ms Mitchell and Mr Brown identified many of the concerns raised by Senator Pratt as trending issues being brought forward by CCLSWA clients.
Now more than ever, consumers are in need of services such as the CCLSWA's free telephone advice line, 9221 7066. Given the planned funding cuts to community legal centres, consumers seeking to address their credit and debt issues may find it increasingly difficult to access these services.
We thank Senator Pratt for taking the time to visit us, and look forward to continue working together to #fundequaljustice.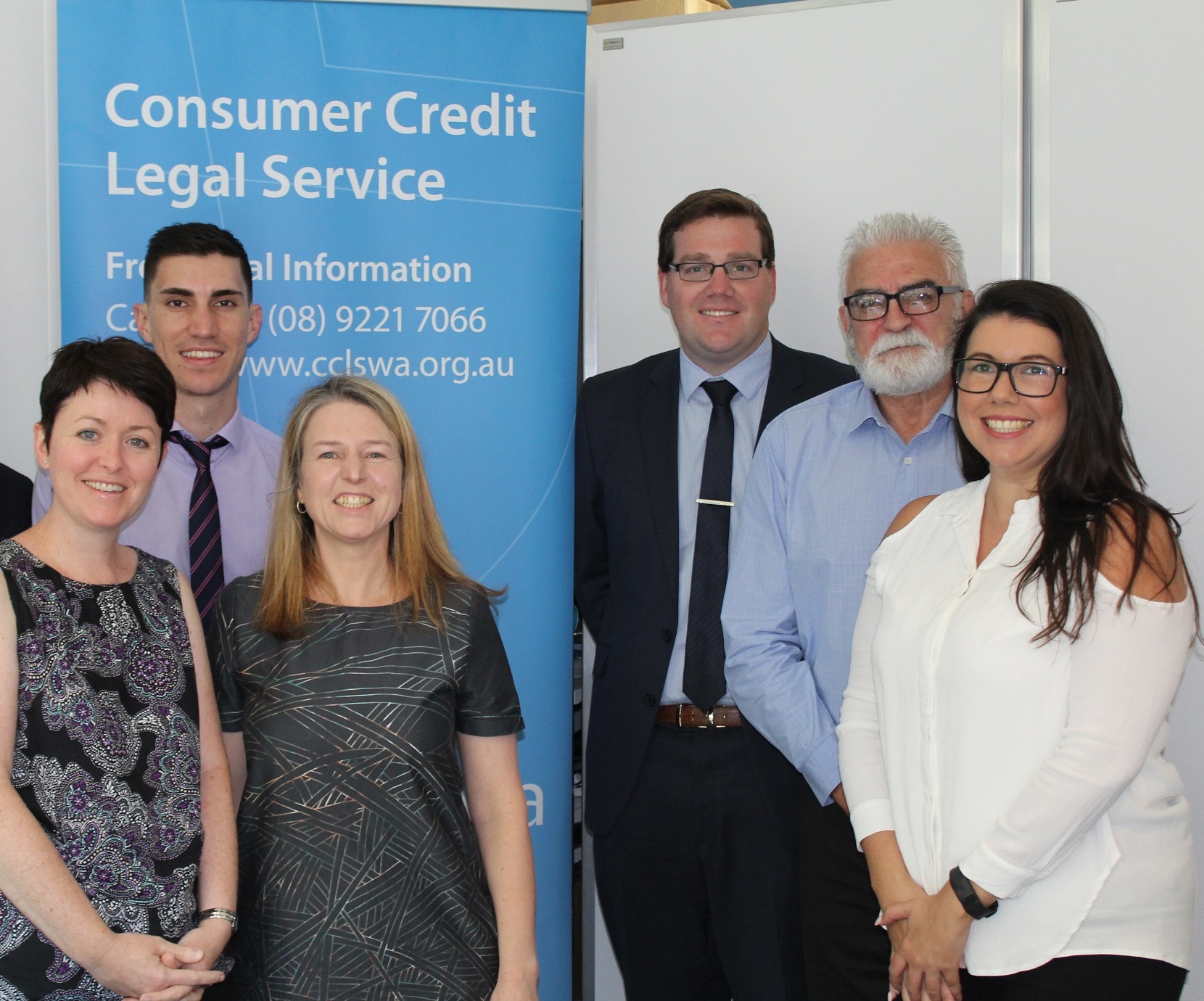 Photo (L-R): Solicitor Roberta Grealish, Paralegal Lawrence Page, Senator Louise Pratt, Solicitor Mitchell Coles, Centre Manager Charles Brown and Principal Solicitor Gemma Mitchell