CCLSWA wins the Richard (Dick) Fletcher Award
On 19 March 2018, our Managing Solicitor Gemma Mitchell accepted the Consumer Protection WA's Richard (Dick) Fletcher Award on behalf of Consumer Credit Legal Service (WA) Inc.
The award acknowledges a local government, non-government organisation or group of individuals that have made a significant contribution towards the advancement of consumer protection in WA. The winning organisation effectively delivers services, projects or initiatives that raise community awareness of consumer protection issues. You can watch a recap of the awards here
Since officially opening in 1991, CCLSWA has continually provided legal advice and representation to consumers in WA in the areas of credit, banking and finance while taking an active role in community legal education and law reform.  Click here to see our winner's showreel.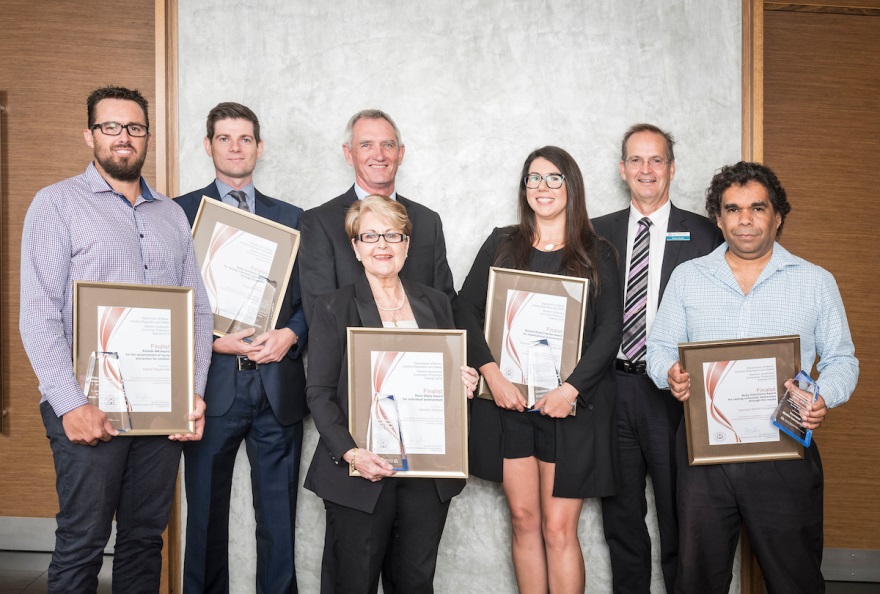 After major upheaval to CCLSWA services last year due to a fire in our office building, we have gone from strength to strength and in the last financial year, we provided 2677 West Australians with free legal advice on their consumer and credit related issues. This award is recognition of the exceptional service offered by CCLSWA to the consumers of Western Australian.
In accepting the award, Gemma recognised the volunteers, solicitors and administration staff for their tireless hard work and commitment in providing CCLSWA's essential services to those in need. Gemma also acknowledged the support of the Management Committee, specifically Chair Liz Mcoy who has mentored and guided Gemma in her role as Managing Solicitor. Gemma thanked Bev Jowle from Financial Counsellor Association WA who nominated CCLSWA for the award and stated that she is hugely optimistic about the future of CCLSWA.
The award provides CCLSWA with a winner's cheque that will go towards improving our services and the recognition will motivate CCLSWA to continue to work hard for the consumers of WA.
If you are in need of legal advice on a consumer or credit related issue, please call CCLSWA on (08) 9221 7066 for a free, confidential discussion. Our telephone advice line is open between 9am and 4pm Monday to Friday (except public holidays).