Lawrence joined CCLSWA midway through 2016 as a communications intern from the McCusker Centre for Citizenship and having completed his internship has decided to stay on as a volunteer paralegal whilst he completes his studies. While at CCLSWA Lawrence helped develop many videos and infographics for the CCLSWA webpage, as well as co-ordinated CCLSWA's social media presence.
Lawrence is in his second year of his Juris Doctor degree at the University of Western Australia.
You can read the full article here.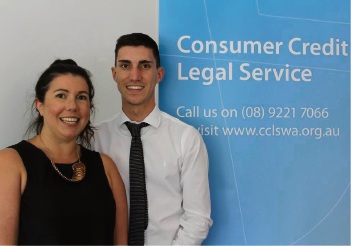 Photo: CCLSWA Principal Solicitor Gemma Mitchell and Lawrence Page