For those who know the sting of repaying pay day loans, good news may be arriving. The Federal Government is currently drafting legislation designed to help protect vulnerable Australians from the harsh conditions which apply to these loans that they are often unaware of when signing.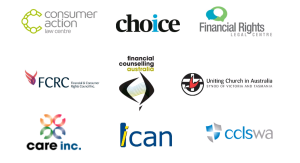 CCLSWA joined Consumer Action Law Centre in Victoria, Choice, Financial Rights Legal Centre, Financial and Consumer Rights Council Inc., Financial Counselling Australia, Uniting Church in Australia Synod of Victoria and Tasmania, Care Inc., and iCan. Alongside these bodies, CCLSWA contributed to a joint submission to the Australian government's proposed law reforms. You can read more on the submission here.
The changes will affect predatory leases for renting appliances, furniture or electronics, as well as small amount credit contracts, otherwise known as payday loans.
This is good news for Australians, especially after a 2016 review revealed these loans and leases can potentially lead to very poor outcomes such as interest high rates and an inescapable debt.
If successful, these new laws will ensure Australians are unable to enter into contracts where their rental or payday loan repayments would exceed 10% of their net income.
The legislation reform proposes:
A cap on the total payments that can be made under a consumer lease;
The requirement that payday loans have equal repayments and equal payment intervals;
The removal of the ability for payday lenders to charge monthly fees in respect of the residual term of a loan where a consumer fully repays the loan early;
The prevention of payday lenders and brokers from making unsolicited invitations to apply for credit and unsolicited credit offers to current or former payday lending customers;
The prevention by rental businesses and brokers of door-to-door selling of leases at residential homes;
The introduction of broad anti-avoidance protections to prevent payday lenders and predatory lease providers from circumventing the rules and protections contained in the Credit Act; and
Strengthened penalties to increase incentives for payday lenders and predatory lease providers to comply with the law.
If you require advice in relation to a consumer lease or payday loan you can call CCLSWA for a free, confidential discussion on (08) 9221 7066. Our telephone advice line is open Monday to Friday (except public holidays) between 9am and 4pm.