On 20 January 2017, Principal Solicitor Gemma Mitchell and solicitors Roberta Grealish, Prachi Aggarwal and Mitchell Coles attended the Piddington Society's Meet the Grads.  The keynote speaker at the event was the Hon. Justice Nicholas Hasluck AM who spoke of the life and work of Albert Piddington, the Piddington Society's namesake.
The event was an opportunity to introduce to the legal community the latest cohort of fellows of The Piddington Justice Project. The Justice Project provides law graduates with an opportunity to obtain practical experience at Community Legal Centres in Western Australia while providing CLCs with much needed funding boost.
CCLSWA welcomes three fellows of the Justice Project in 2017, Rachael Doraisamy, Milica Jankovic and Haya Snobar. Rachael, Milica and Haya will undertake their practical legal training at CCLSWA whilst completing their Graduate Diploma of Legal Practice with the Australian National University.
In 2016 CCLSWA hosted five fellows of the inaugural cohort of the Justice Project including Mitchell Coles, Daniel Eng, Megan Faller, and Amy Lee. All five graduates went onto full time work in the legal field. Mitchell began work as a solicitor with CCLSWA; Daniel joined Orion Law as a solicitor; Megan is currently an usher to a District Court Judge; and Amy commenced work as a solicitor for the Australian Securities and Investments Commission.
CCLSWA looks forward to continuing its partnership with The Piddington Justice Project.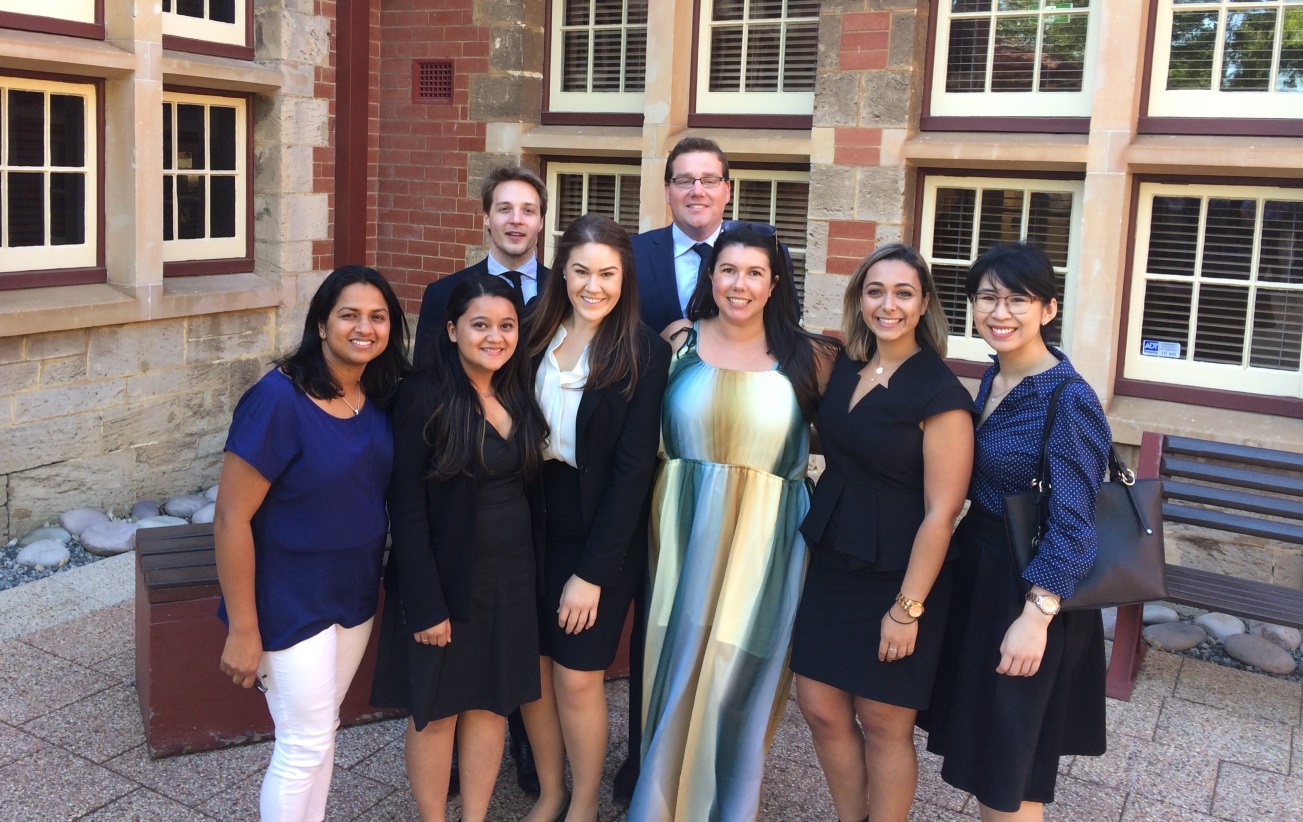 Photo (L-R):  Prachi Aggarwal, Rachael Doraisamy, Milica Jankovic, Mitchell Coles, Gemma Mitchell, Haya Snobar and Amy Lee