On 25 October 2016 Ben Wyatt MLA, Member for Victoria Park and Shadow Treasurer, visited CCLSWA.
Mr Wyatt met with Principal Solicitor Gemma Mitchell and Centre Manager Charles Brown to discuss some of the consumer credit and consumer law issues faced by members of his electorate. Ms Mitchell and Mr Brown highlighted the impact that looming funding cuts would have on the people of Western Australia by increasing the barrier to legal advice for low and middle income households.
Currently, consumers who require legal advice in relation to their credit and debt issues can call CCLSWA's free telephone advice line, however, when Commonwealth funding is cut in mid next year, consumers may face a tougher time accessing this free service.
We thank Mr Wyatt for taking time out from his busy schedule to meet with us.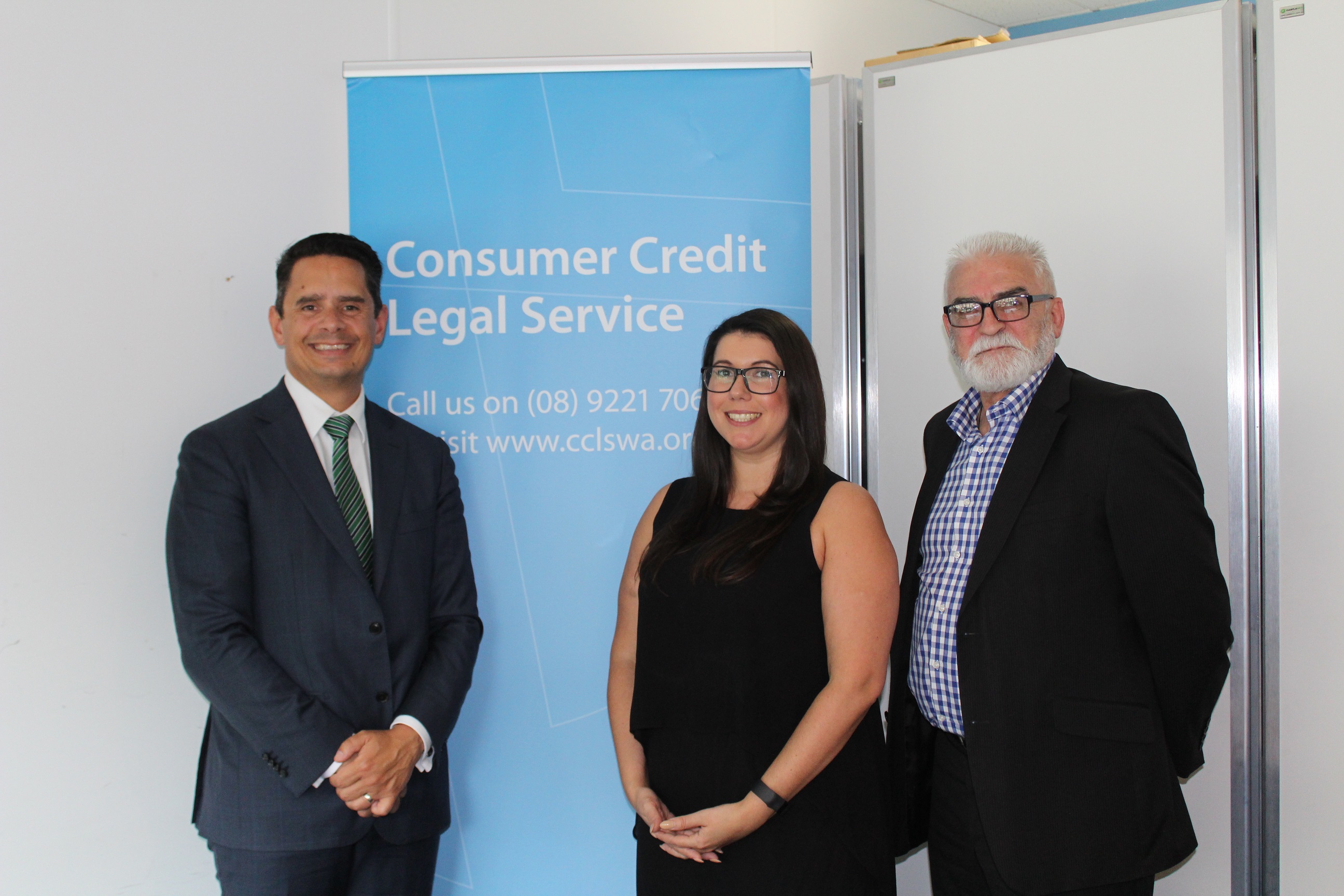 Photo (L-R): Ben Wyatt MLA, Principal Solicitor Gemma Mitchell, Centre Manager Charles Brown