The Turnbull administration has recently renewed their effort to expand the teaching of financial literacy to all young Australians by providing ASIC's MoneySmart teaching program with additional funding.
The program will seek to build teacher capacity by giving them the skills and resources to develop greater financial understanding in our young people.
The reception of the program has been positive thus far, with over 30,000 teachers having undertaken the MoneySmart Teaching Professional Development and more than 50% of schools accessing the resources provided.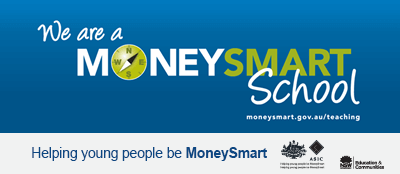 Minister for Revenue and Financial Services Kelly O'Dwyer says that the government is "Aiming to reach an even greater percentage and embed financial literacy learning in all our schools." To read the full media release, click here.
In a statement in the 2015-2016 National Financial Literacy Strategy Highlights Report, ASIC chairman Greg Medcraft said that "financial literacy will be taught specifically within Mathematics, Humanities and Social Sciences curriculum, as well as across the seven general capabilities."
In the same report Paul Clitheroe, chairman of the Australian Government Financial Literacy Board, argued that the financial wellbeing of Australians was contingent on a range of factors such as "an individual's capabilities to make sound financial decisions, their capacity to access sound financial products, appropriate consumer protection and effective regulation of financial services."
The Government's additional funding comes at a time of heightened household financial instability, with 64.3% of Australian adults reportedly facing some level of financial stress or vulnerability according to NAB's Financial Resilience Research Report.
If you would like to know more about financial literacy you can visit ASIC's MoneySmart webpage here: https://www.moneysmart.gov.au/
Consumer Credit Legal Service (WA) Inc also runs a Financial Literacy Programme, which is targeted at high school students in the Perth metro area.
Topics discussed include buying a car, online shopping, and credit/debt. In 2017 the programme was presented to over 700 students across six schools.
For more information about the programme or information about how your school can get involved, visit our Youth Education page.
If you have fallen into financial hardship you can contact CCLSWA on (08) 9221 7066 for a free and confidential discussion. Our telephone advice line is open Monday to Friday between 9am and 4pm.