On 5 July ASIC launched new Indigenous consumer animations.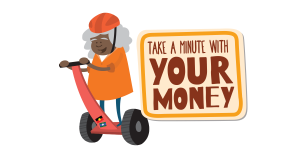 The animations are available on ASIC's MoneySmart website and social media channels.
About the animations
The new videos deal with three key financial topics, identified through our research and regulatory experience:
consumer leases (renting appliances);
motor vehicle finance (buying a car and getting a loan); and
book up (store accounts and tabs).
Aunty B, with her impeccable timing and signature mix of humour, is the star of the show and encourages the mob to stop and 'take a minute with their money'.
ASIC worked with the Indigenous creative agency Gilimbaa to create videos that mix humour and financial tips in a really engaging way.
If you have any questions about the new videos and how you can help promote them please contact Michael Galluzzo, Analyst – Indigenous Outreach Program on (03) 9280 3232.
https://www.moneysmart.gov.au/life-events-and-you/indigenous