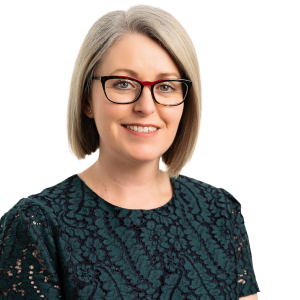 Roberta is the Principal Solicitor at CCLS. She studied at the University of Sydney, the National University of Ireland, Galway and the University of Western Australia. She holds a Bachelor of Commerce and a Bachelor of Law Degree. She has completed professional practice courses and practice management courses at the Law of Society of Ireland and College of Law, Western Australia. She also completed AICD Governance for Not-for-Profit Directors.
Roberta worked in private practice in Ireland, specialising in property and banking before relocating to Perth. Following admission to practice in WA, she worked for a commercial law firm before jumping at the opportunity to join CCLS and "sit on the other side of the table" to voice the risks of unaffordable lending from the consumer perspective. Since joining the team at CCLS she has assisted many vulnerable consumers successfully pursue responsible lending claims against big banks and payday lenders.
Roberta takes a lead role in CCLS' law reform submissions and stakeholder engagements in the belief that it is the role of consumer advocates to speak up for those who do not have the knowledge, resources, or capacity to advocate for themselves.
She is a regular presenter at the FCAWA annual conference and joined the FCAWA Board in 2021. She is also sits on a number of national and state consumer advisory committees including the Law Council of Australia Consumer Law Committee, DMIRS Consumer Advisory Committee and the Australian Financial Complaints Authority Consumer Advisory Panel.