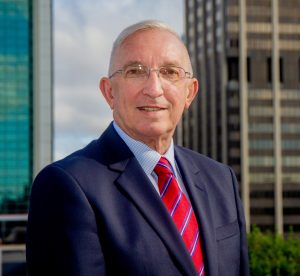 Gary retired in December 2022 from the State Public Service after 41 years in the Commonwealth and State Public Services and the WA Parliament. At the time of his retirement, Gary was the WA Commissioner for Consumer Protection. Twenty-six of those years were spent in the WA Senior Executive Service. Gary also served for 10 years on the Corporate Executives of the Ministry of Fair Trading and the Department of Mines, Industry Regulation and Safety ("DMIRS").
Gary trained as a lawyer and has worked as a Senior Legal Officer in both the Commonwealth Attorney General's Department and the WA Ministry of Justice. Gary was also Director of Legal and Competition Policy in the Ministry of Fair Trading and Executive Director responsible for legal services within DMIRS.
Gary served as Principal Advisor to WA Legislative Council Committees and also served as an advisor to former Premier, Peter Dowding and former Minister for Justice, David Smith.
Gary also served as an investigator into several high-profile corporate collapses in WA, including: Rothwells Merchant Bank and Swan Building Society.
The majority of Gary's career has been spent in the areas of policy development and implementation, community education, planning and management.
For twenty years, Gary was a Director in Consumer Protection, where major achievements included: the establishment of FuelWatch; the establishment of the Consumer Protection Awards; the establishment of Consumer Protection's community education program (including its social media and anti-scam programs); the transfer of a number of responsibilities (including consumer credit) to the Commonwealth; the implementation of the Australian Consumer Law in WA; the abolition of Consumer Protection licensing boards; leading public reviews of multiple Acts (including the retirement villages legislation); and the enactment of more than 15 pieces of State legislation (including the Associations Incorporation Act 2015).
Gary has had a particular interest in Indigenous issues. Gary established Consumer Protection's dedicated Indigenous Consumer Education program and he was a driver in the establishment of the National Indigenous Consumer Strategy, serving as national chair for that strategy.
Gary also served as Chair of DMIRS' Reconciliation Action Plan Committee and led the development of that department's first two Reconciliation Action Plans.
Immediately prior to becoming Commissioner for Consumer Protection, Gary Served as Executive Director Service Delivery in DMIRS. In that role, Gary was responsible for bringing together the disparate licensing services within DMIRS (including mining, dangerous goods, WorkSafe, Building and Energy and Consumer Protection). Gary was also responsible for DMIRS' customer service functions around the state and legal services. In this role Gary established the department's regional licensing centre in Collie.
As Commissioner for Consumer Protection, Gary developed the current Consumer Justice Strategy; implemented the first program in Australia focussing on consumers with disability; changed Consumer Protection's enforcement policy to one focussed on the Australian Consumer Law (ACL First); and initiated the first action against a real estate licensee based on allegations of racist behaviour.