CCLSWA recently attended the admission of former volunteers Megan Faller and Daniel Eng. Megan started at CCLSWA in February 2015 and Daniel in February 2016. Both Daniel and Megan were part of the inaugural Piddington Justice Project. You can watch a video of the ceremony below.
Megan has recently taken up a position as  in the District Court as Usher to his Honour Judge Parry, while Daniel has begun his career at commercial firm Orion Law.
Former CCLSWA Principal Solicitor Faith Cheok moved the admissions of Daniel and Megan. Chief Justice Wayne Martin presided over the admission ceremony and implored the group of Western Australia's newest lawyers to always have regard to their professional obligations, stating that being a lawyer is more than a job, it is a profession, with obligations to the court, clients, and to the community.
Good luck with your future careers Megan and Daniel.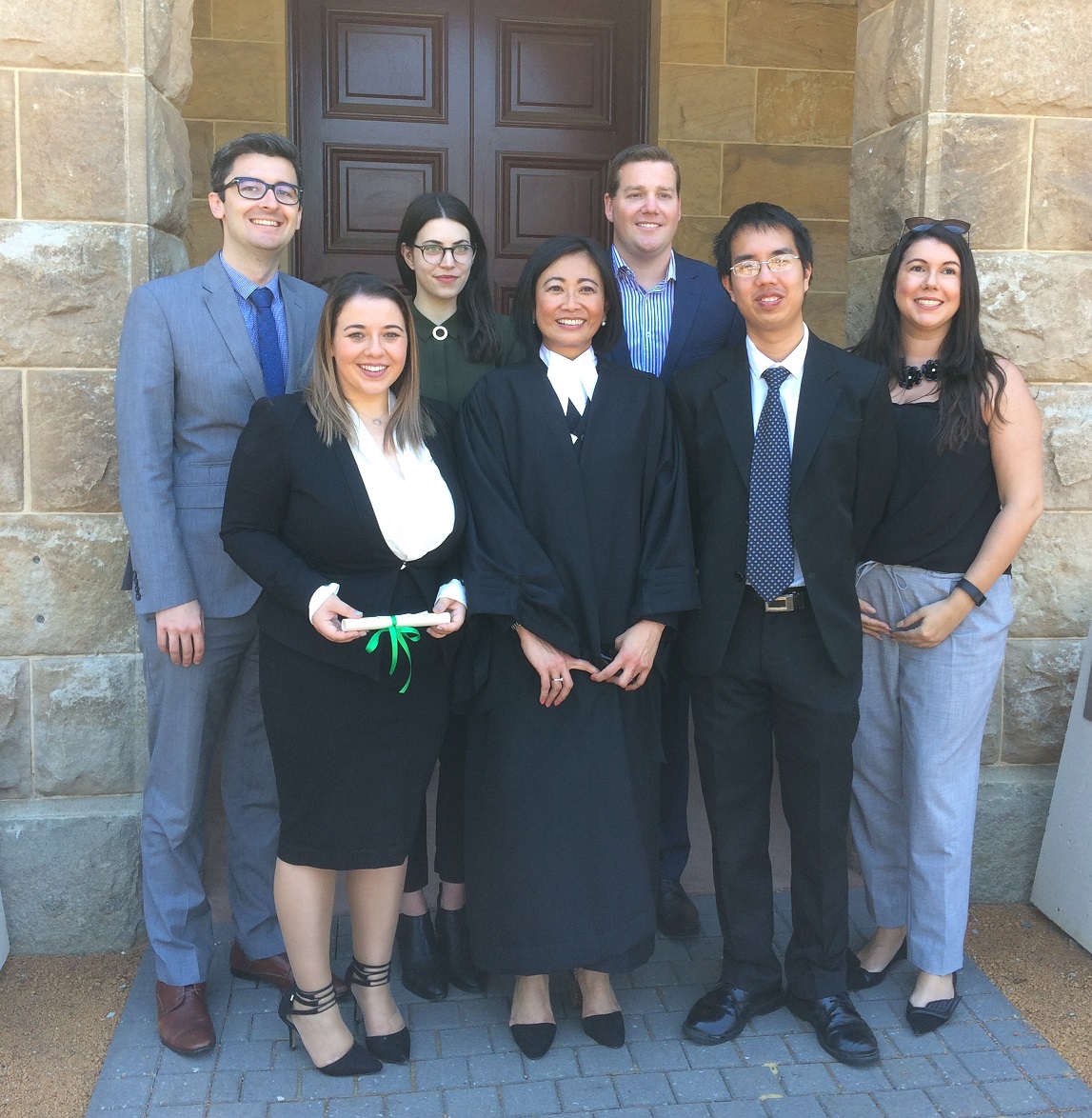 Photo (L-R): Former CCLSWA Solicitor Curtis Ward, Megan Faller, CCLSWA Volunteer Isabelle Zekulich, Faith Cheok, CCLSWA Solicitor Mitchell Coles, Daniel Eng and CCLSWA Principal Solicitor Gemma Mitchell