CommInsure, the Commonwealth Bank's insurance arm, has agreed to pay $300,000 to a community legal centre specialising in insurance, and have its advertising practices independently reviewed as part of a settlement with the Australian Securities and Investment Commission (ASIC) over its misleading insurance marketing.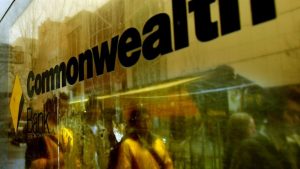 The agreement follows investigations by Fairfax Media and the ABC which revealed that CommInsure had denied life insurance policy claims by maintaining outdated medical definitions, prompting ASIC to investigate the business.
ASIC reviewed CommInsure's advertising between 2013 and 2016 and found what it believed to be misleading and deceptive statements in breach of the Australian Consumer Law (ACL).
"The statements may have led a policyholder to believe they would be entitled to a lump sum payment if they suffered a heart attack in general, when in fact only certain types of heart attacks, which met certain medical criteria as defined in the policy, were covered," ASIC said.
CommInsure has since updated its medical definitions, and paid out $4 million to 32 customers as a result.
You can read the full media statement from ASIC here:
If you believe that your consumer rights may have been breached, please call CCLSWA for advice on (08) 9221 7066.